Horizontal Split Case Pumps (GHC Series)
GHC are horizontal split case pumps. The pumps have horizontal pump shaft and the volute casing can be dismantled in the horizontal plane along the drive shaft.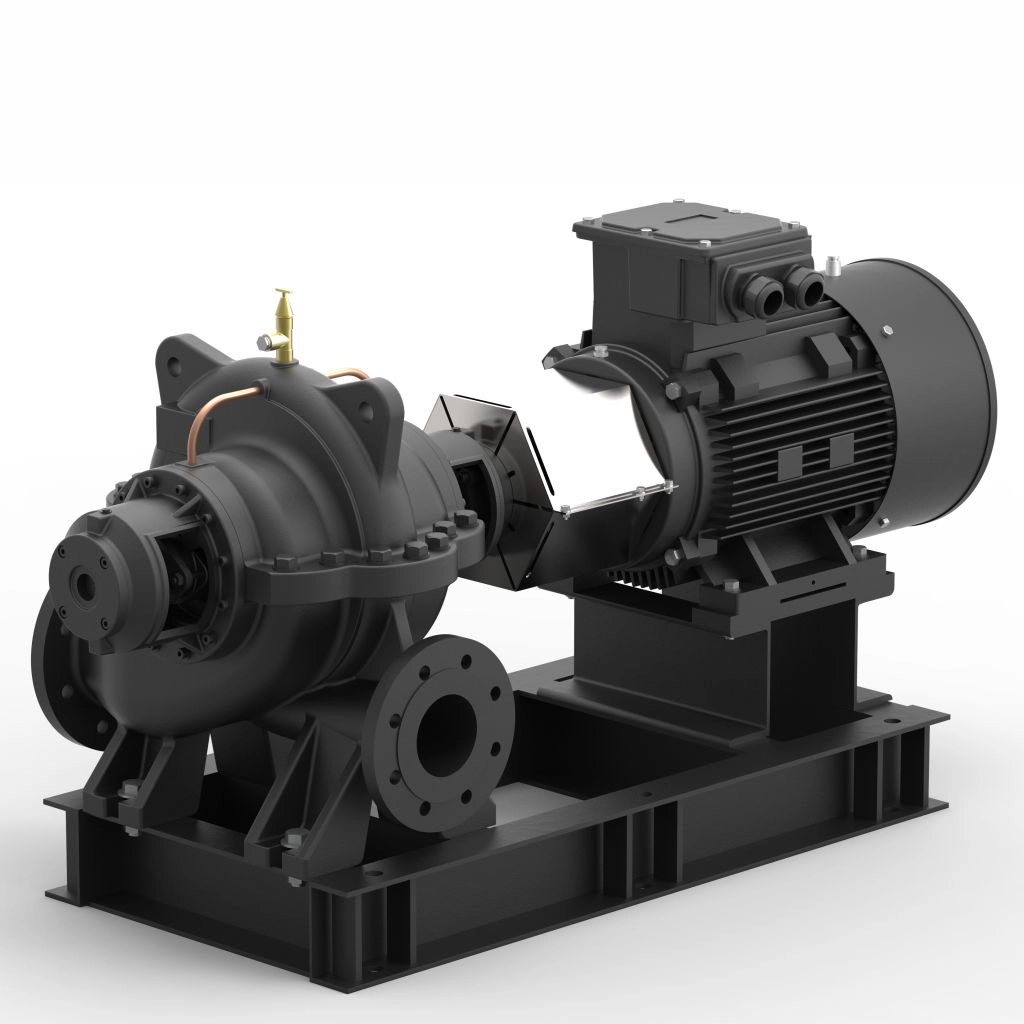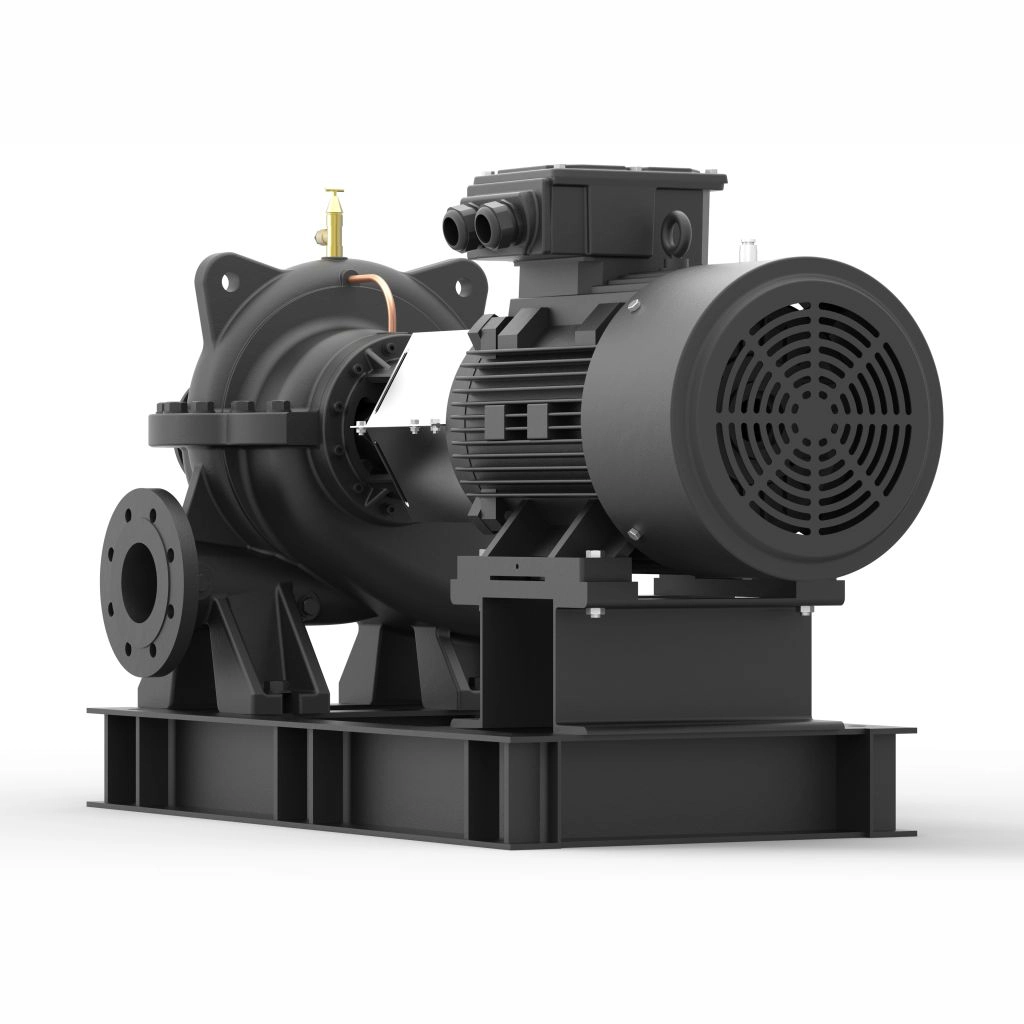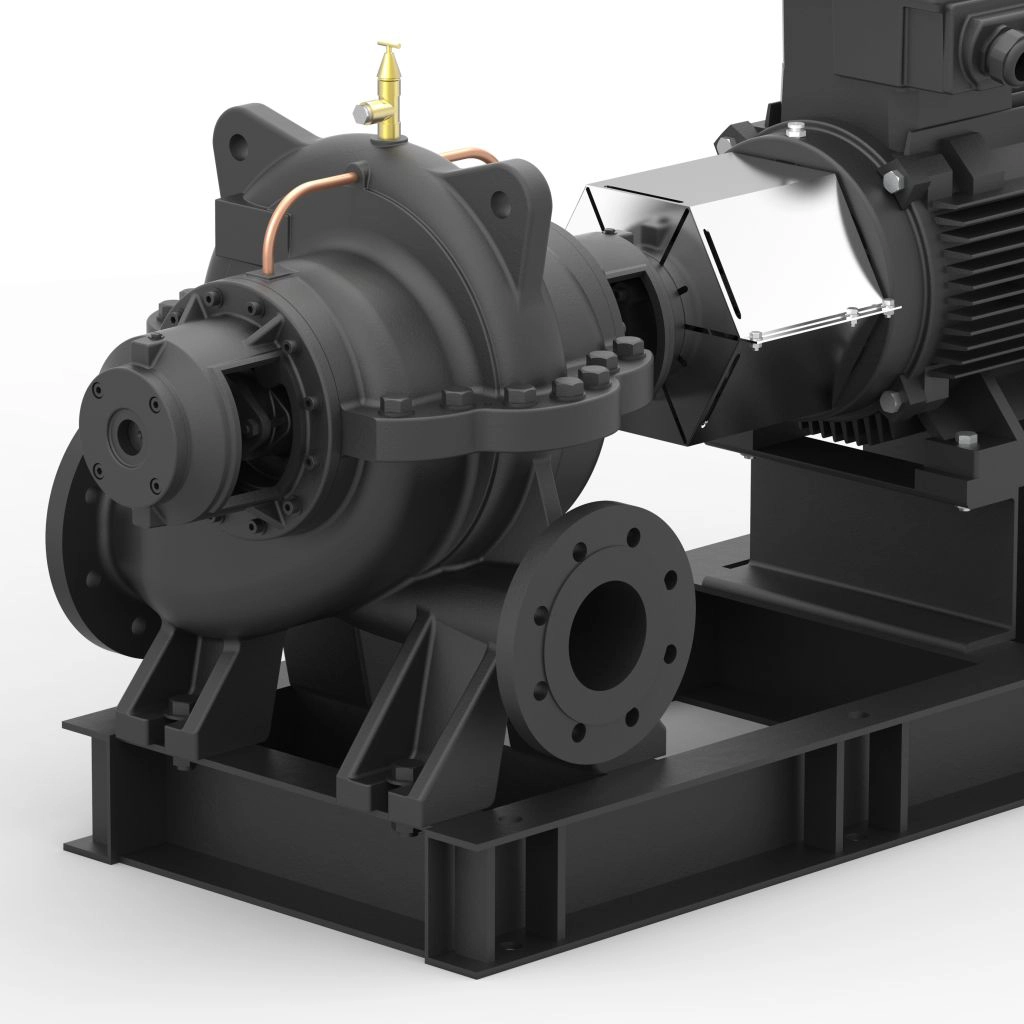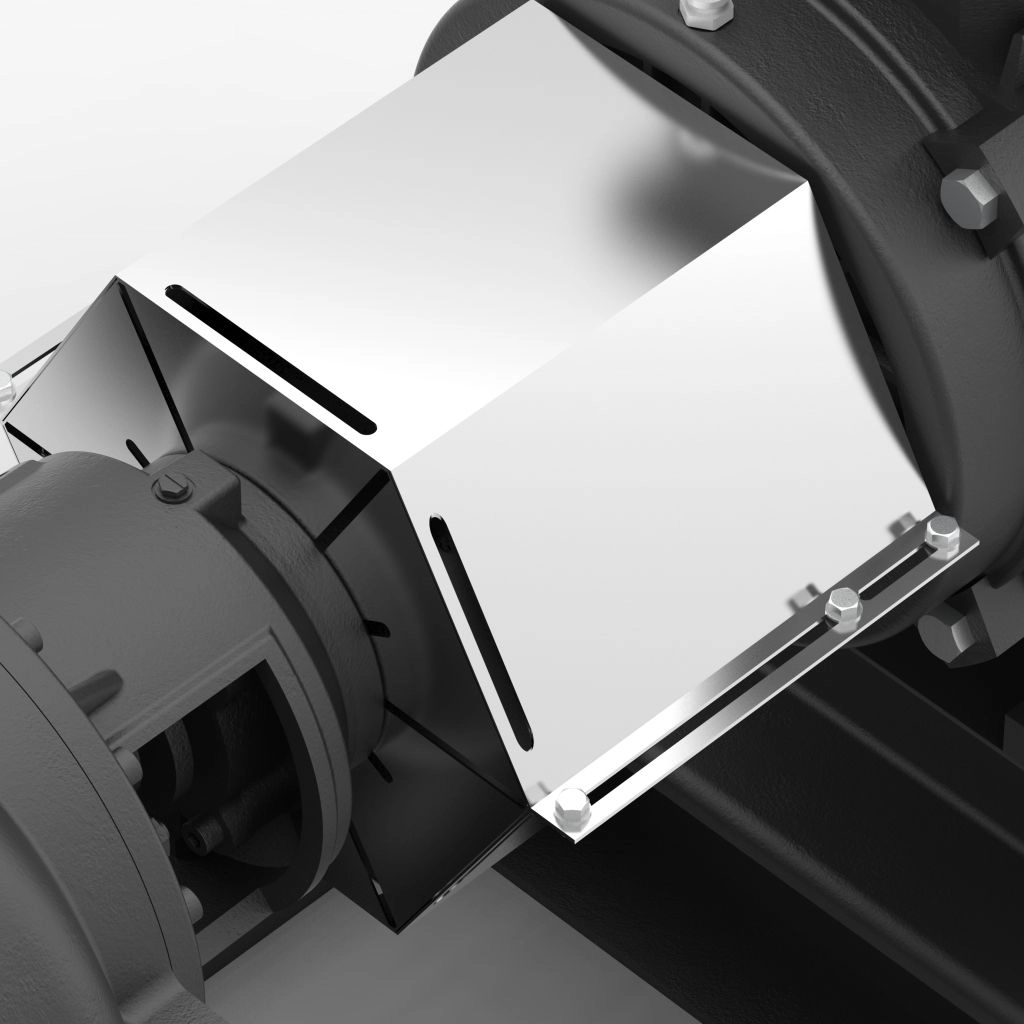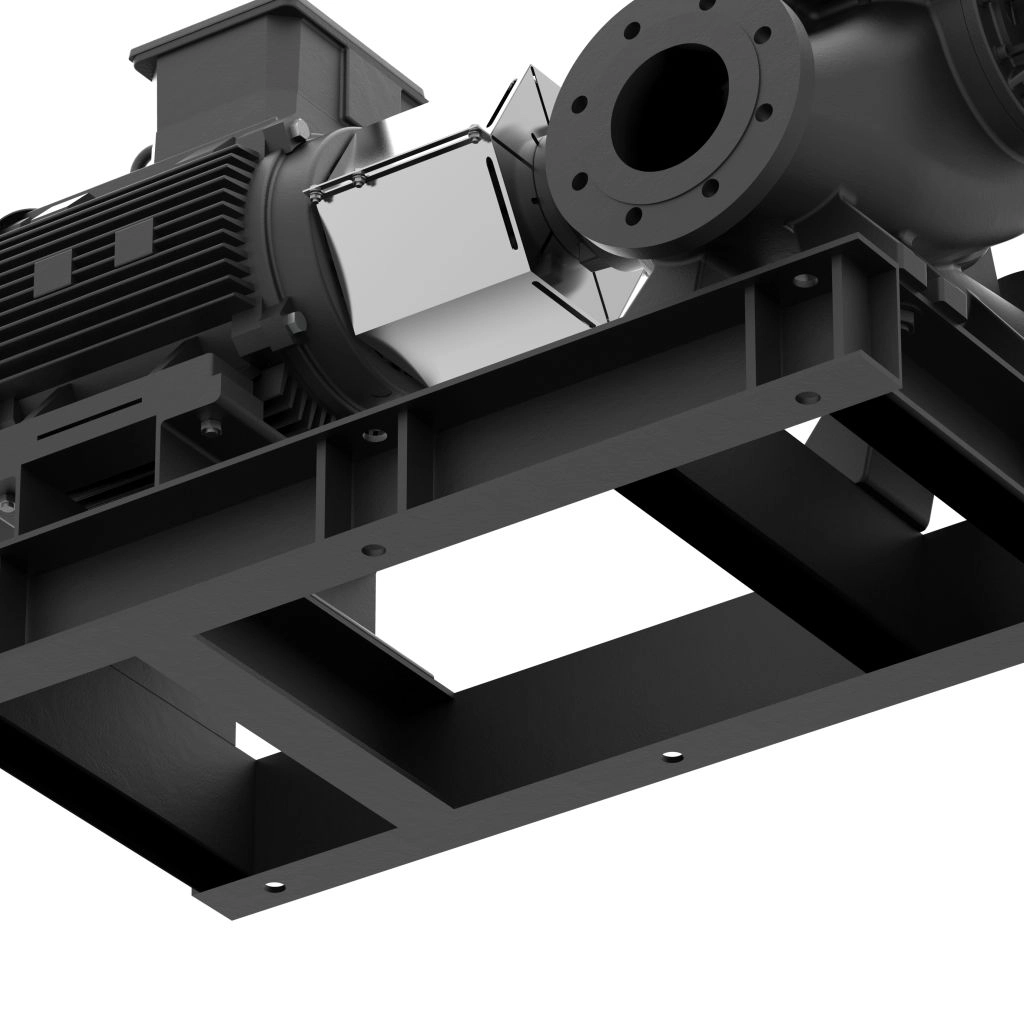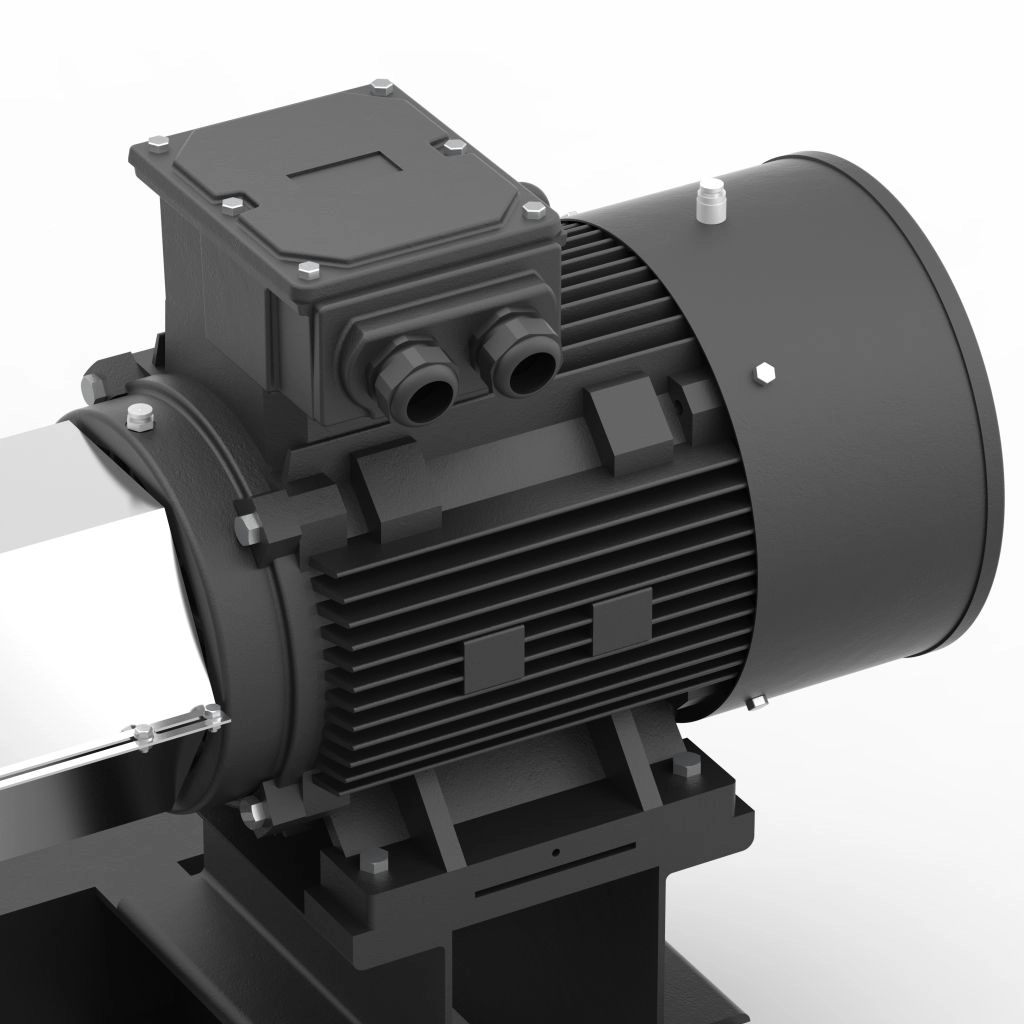 Features
The pumps are non self priming horizontal split case pumps with radial suction port and radial discharge port.
Standard flanges for suction and discharge ends are as per DIN EN 1092-2 with PN 16 ratings and DIN EN 1092-2 with PN 25 ratings. ANSI 125 and ANSI 250 as per ASME B16.1 can also be offered on request.
Pumps has the discharge range from 20 - 2700 m³/hr and the head range from 4 - 160 metres.
The motor ratings are from 3 to 315 kW.
Pumps are long coupled with TEFC squirrel cage induction motor with main dimensions complying to IEC standards and mounting designation B3 (IM 1001). The standards scope includes EFF2 motor. However, the same can be offered EFF1 on request.
Pumps are available with gland packing as well as mechanical shaft seal.
Pump impellers are dynamically balanced to grade 6.3 of ISO 1940.
These pumps can be supplied as a complete unit with motor, coupling, coupling guard and fabricated steel base frame.
The split case construction enables removal and dismantling of the internal pump parts e.g. bearings, wear rings, shaft seal and impeller without disturbing the motor & pipe work.
Variety & Range
Flow range : 50 Hz. : 20 to 2700 m³/h 60 Hz. : Up to 7000 usgpm

Head range : 50 Hz. : 4 to 135 mtrs 60 Hz. : Up to 580 Feet

Rating : 50 Hz. : 3.0 - 315.0 kW 60 Hz. : Up to 150KW

Rated speed : 50 Hz. : 960, 1450 & 2900 rpm 60 Hz. : 1150/1750/3450 rpm
Applications
INDUSTRY
Agriculture
Fire
---
Related products