Single-Stage Centrifugal Monoblock Pumps (GCC Series)
GCC are single-stage end-suction pumps according to ISO 2858.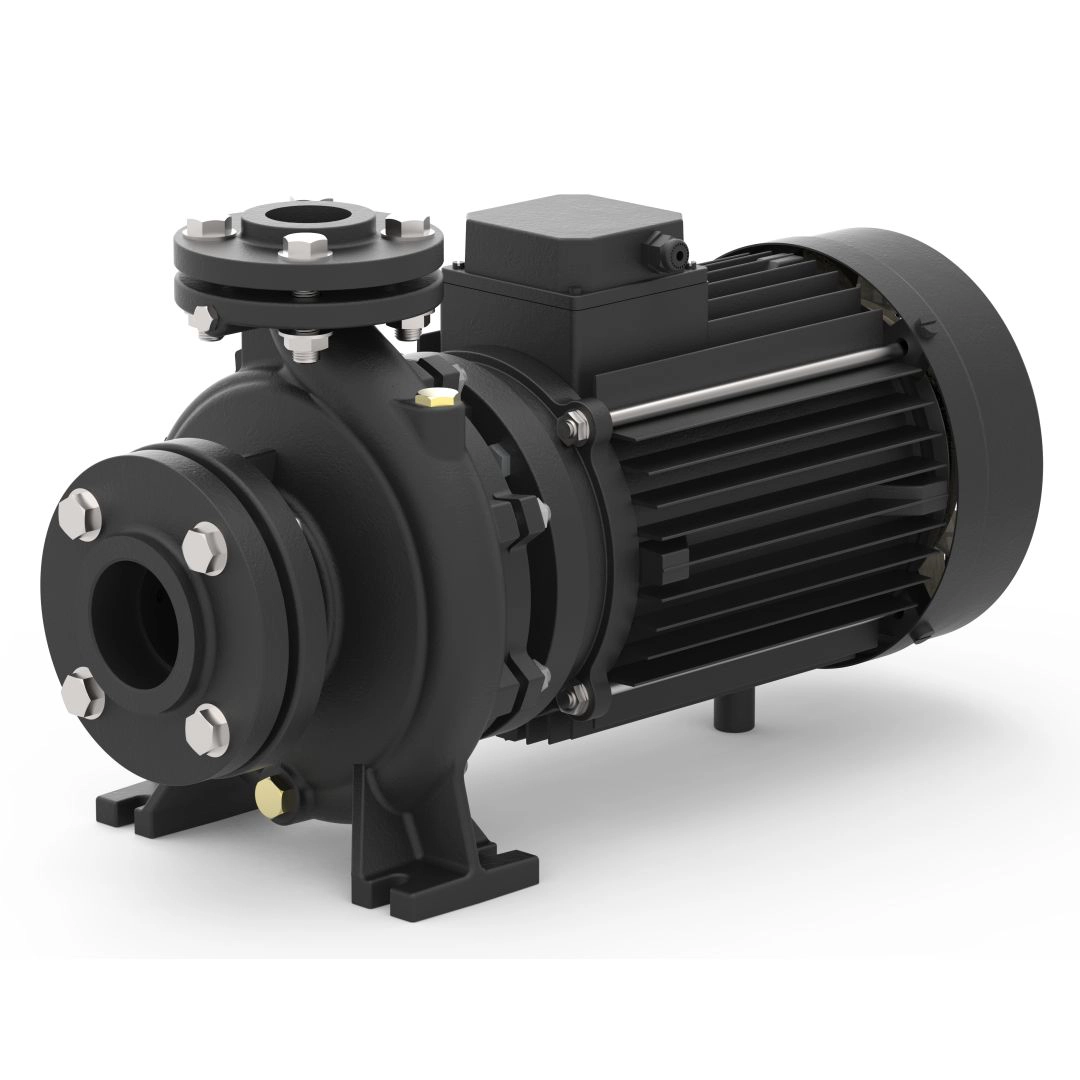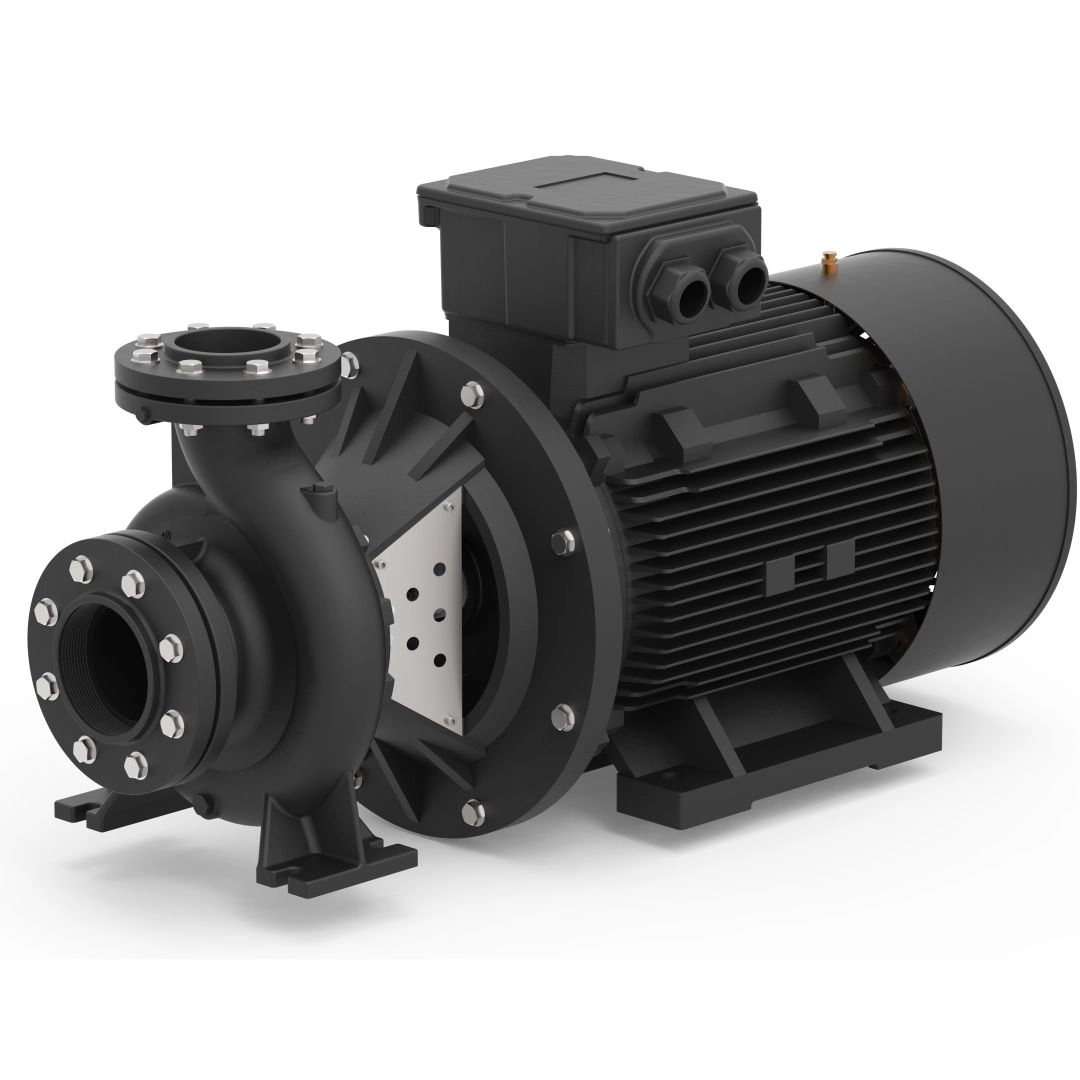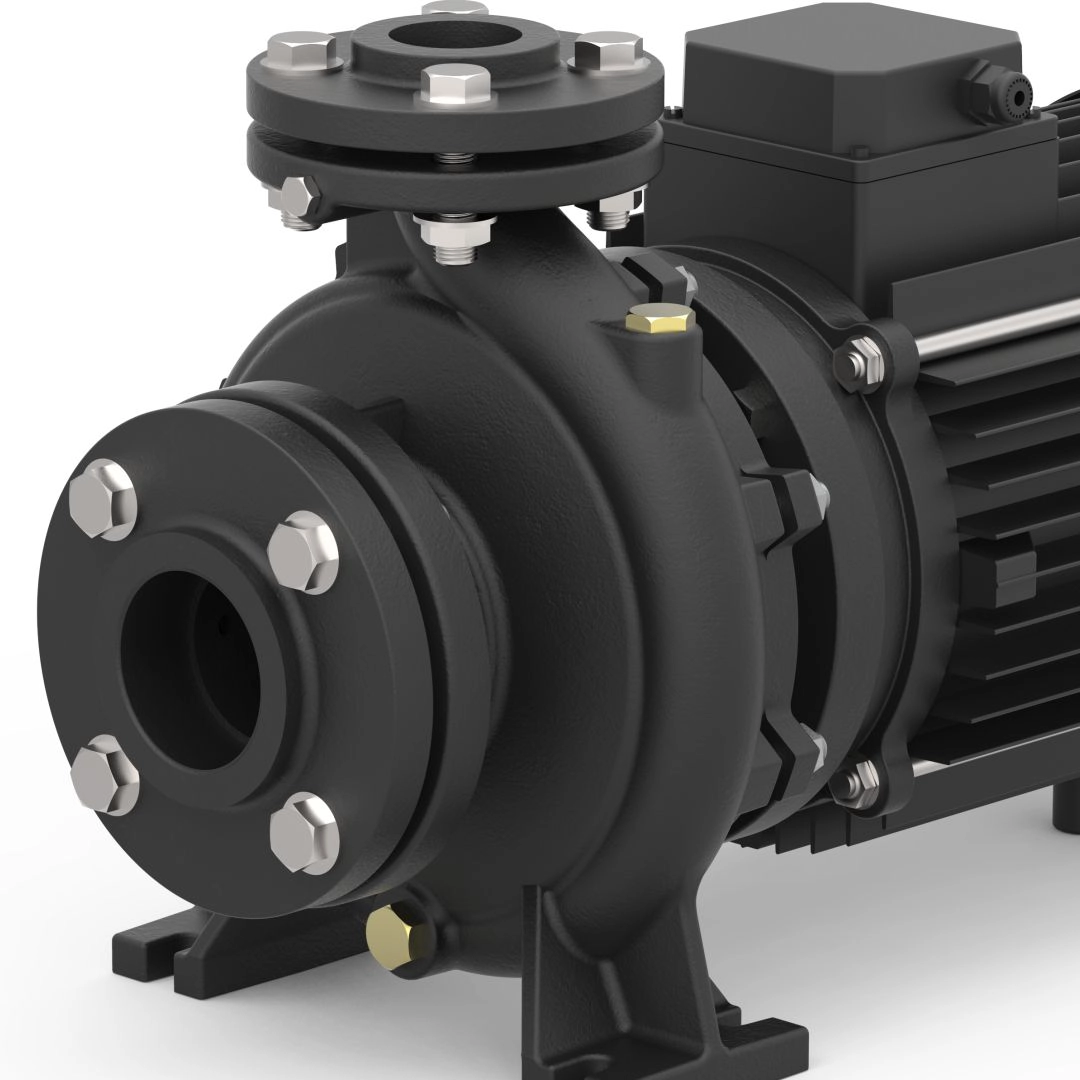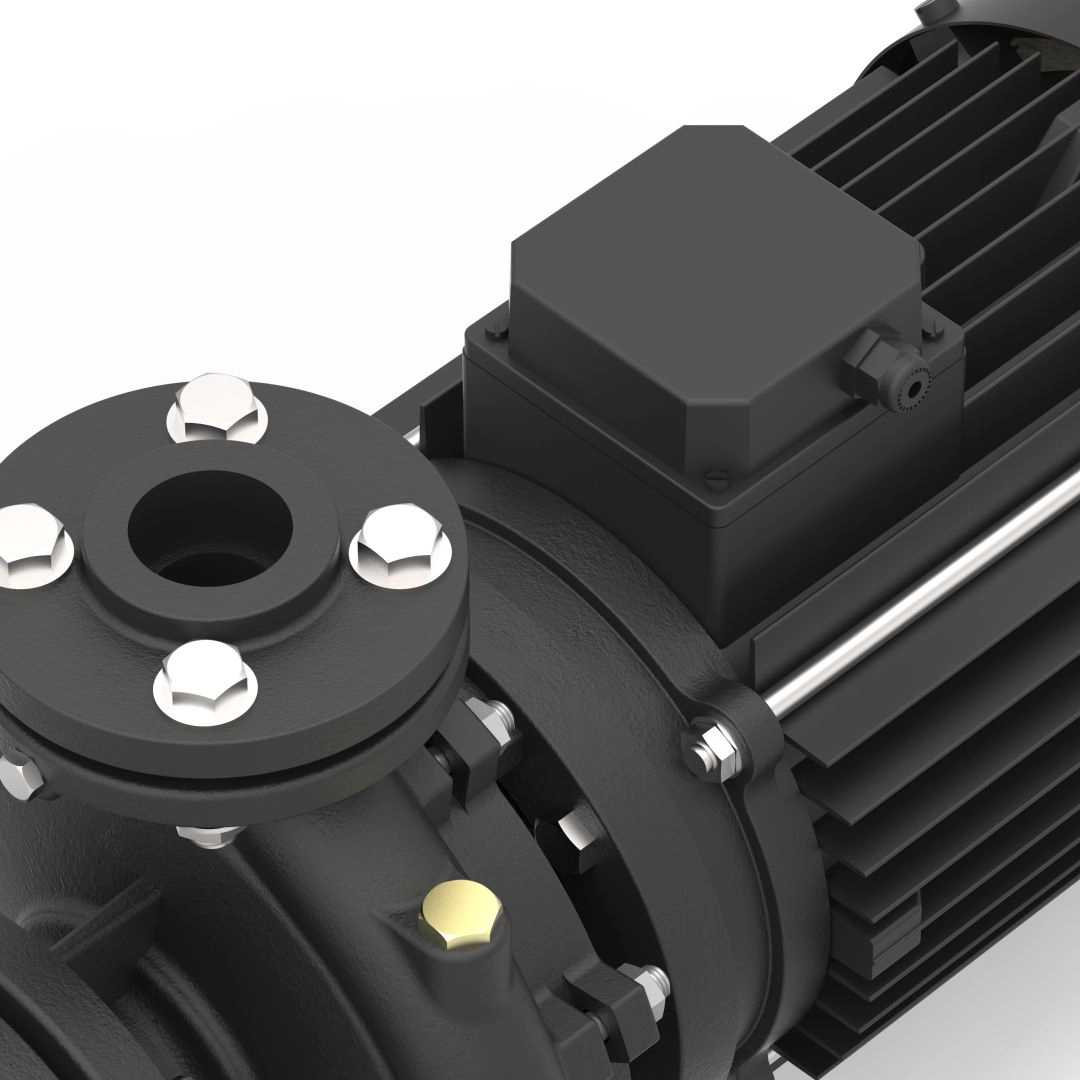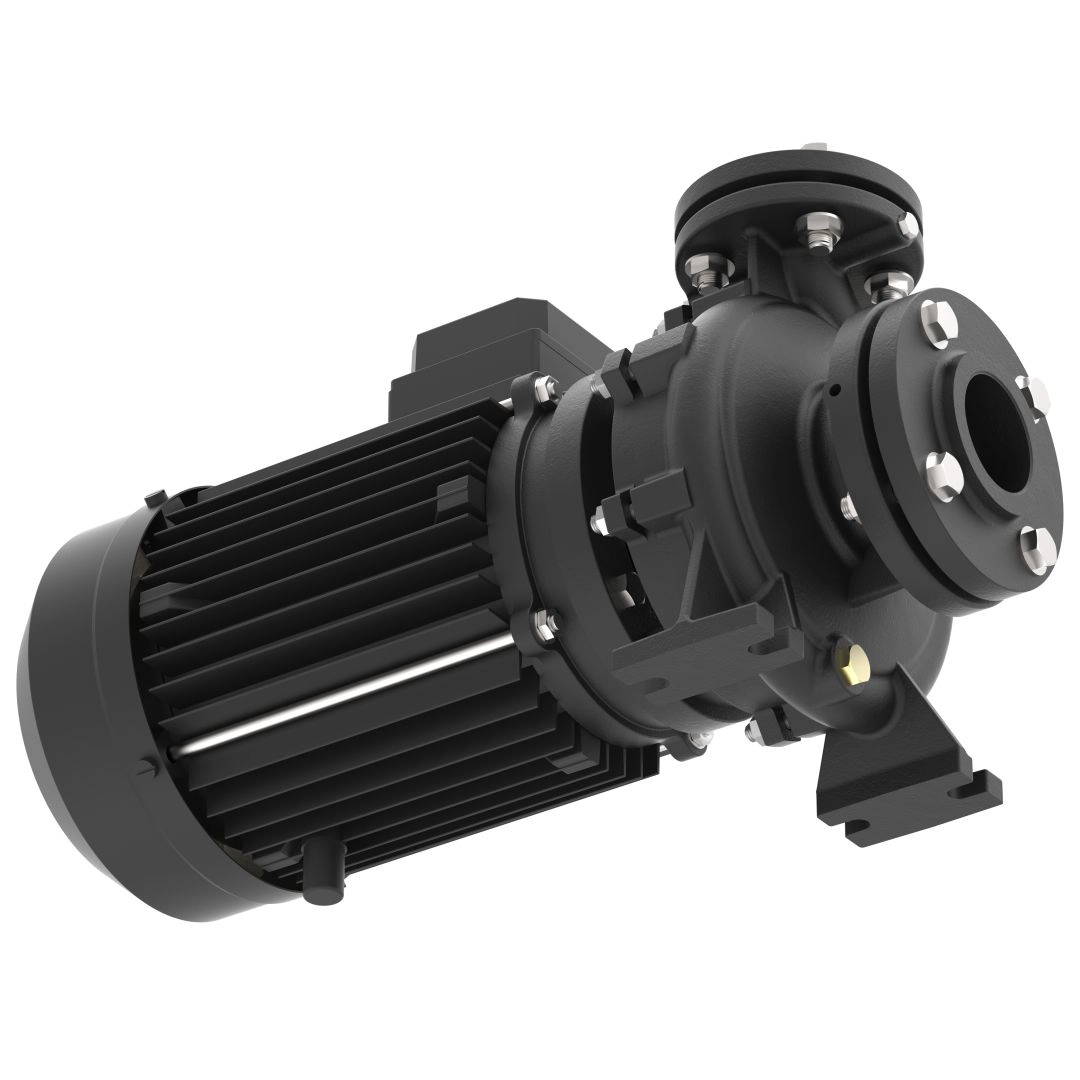 Features
These pumps are non-self priming, horizontal, single-stage, centrifugal volute casing pumps with axial suction and radial discharge port.
Performance of the pumps comply to ISO 2858.
Standard flanges for suction and discharge ends are ANSI 125 and ANSI 250 as per ASME B16.1. DIN EN 1092-2 with PN 16 ratings and DIN EN 1092-2 with PN 25 ratings can also be offered on request.
Pumps has the discharge range from 35 - 2790 USgpm and the head range from 15 - 470 feet.
The motor ratings are from 1 to 200 HP.
Pumps are enbloc with TEFC squirrel cage induction motor with main dimensions complying to NEMA standards MG 1-2006.
Pumps with mechanical shaft seal is a standard supply.
Pump impellers are dynamically balanced to grade 6.3 of ISO 1940.
These pumps are available with high efficiency motors complying to meet or exceed the efficiency requirements of the US Energy Policy Act of 1992 (EPAct) and Natural Resources Canada Standards (NRCan).
The efficiency will meet or exceed full load efficiency of TEFC motors as per Table 12-11 of NEMA standards MG 1-2006.
They can also be supplied with NEMA premium efficiency TEFC motors as per Table 12-12 of NEMA standards MG 1-2006 on request.
Pumps has the back pull-out design. This feature helps the user; to remove the motor, bearing bracket & impeller for servicing without disturbing the volute casing and the suction & delivery pipes (see below figure).
We can also supply pumps with IEC standard motors with aluminum frame size from 71 to 160 and motor with cast iron frame size from 180 to 315.
Variety & Range
Flow range : 50 Hz. : up to 1060 m³/h 60 Hz. : up to 2790 usgpm

Head range : 50 Hz. : up to 158 mtrs 60 Hz. : up to 470 feet

Rating : 50 Hz. : 0.37 - 132 kW 60 Hz. : 0.37 - 150 kW

Rated speed : 50 Hz. : 960/1450/2900 rpm 60 Hz. : 1150/1750/3450 rpm
Applications
INDUSTRY
Agriculture
Fire
---
Related products